Description
Faux taxidermy, fabric dog head. He is a fake taxidermy, wall hanging trophy head.Made from some upcycled tweed fabric, this is Chew Barka, as named on his collar! He is 11 1/2″ tall, and 8 1/2″ at his deepest. He is black and white tweed, the close up of the collar is a clearer representation of his colour as he looks a bit grey in the photos.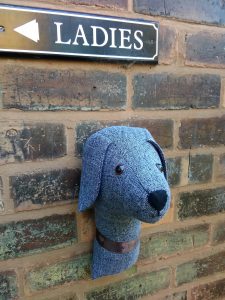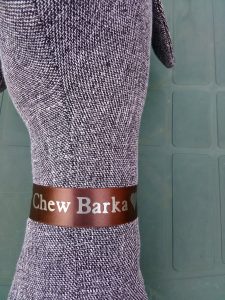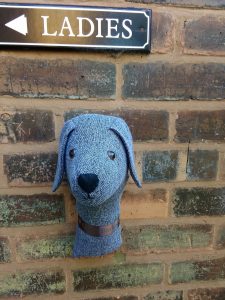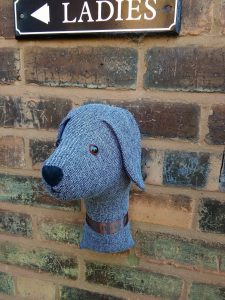 As with all the fabrics I use, this is a limited run of heads in this fabric.
He is not a toy, is for display purposes only, and is for Adult Collectors only. Buy lots, they hate living alone, and group them altogether, they look fab!