Description
Shabby chic, stained wooden heart, measuring aprox 10 centimetres wide and tall, hangs with a silky cord. Sarcastic inspirational quotes……'Thank you for being my BFF' it says on one side, and on the reverse it says 'Only joking you get on my tits'.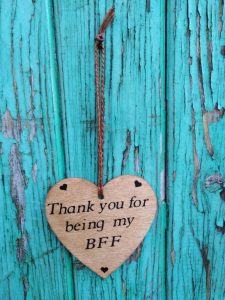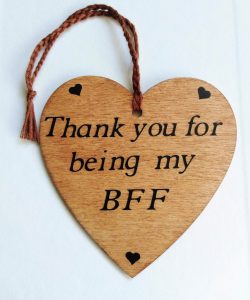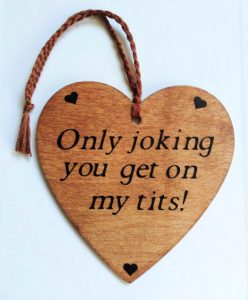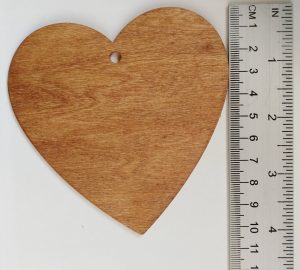 ' the words have been cut from black vinyl.
Ideal gift to post inside a birthday card, or christmas card!